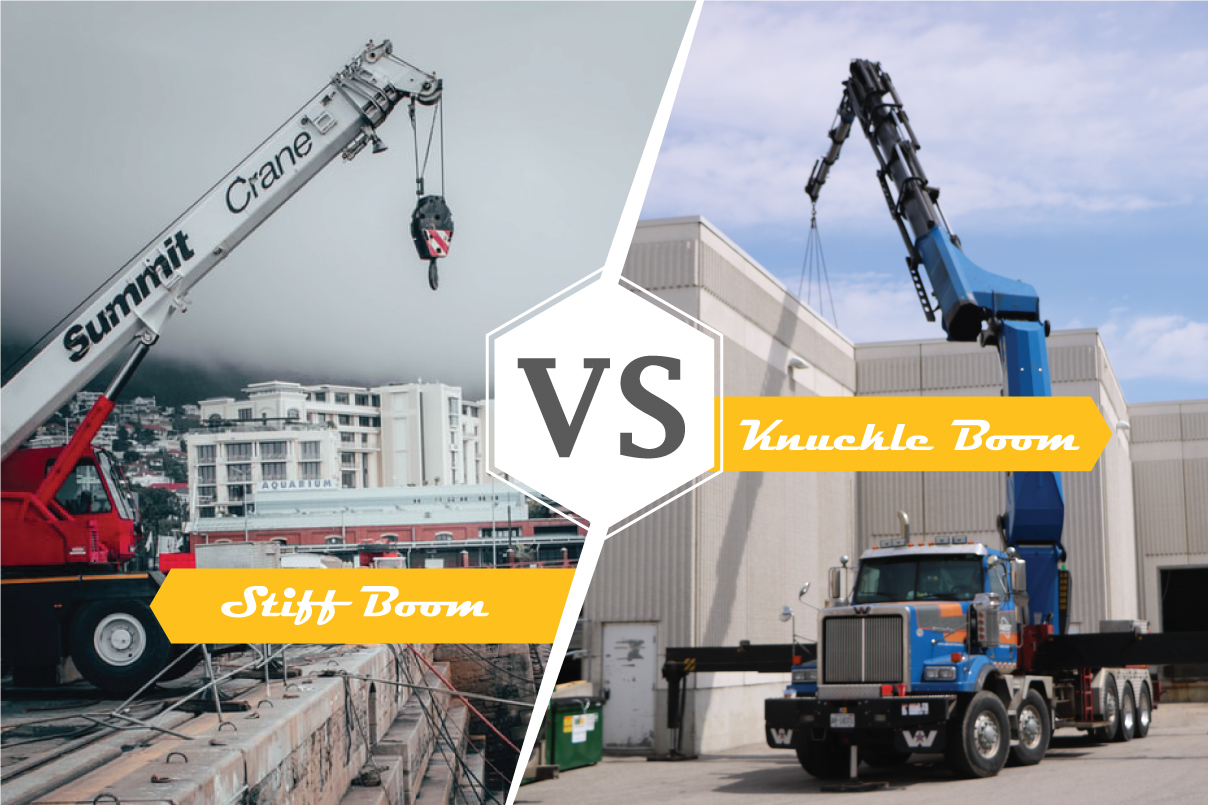 Benefits of Knuckle Boom Cranes
---
07.10.2019
With the popularity in foreign markets and fast entry of knuckle boom cranes to the North American market, it is important to differentiate between other types of cranes and acknowledge the advantages of a knuckle boom crane.
Today we will specifically talk about stiff boom cranes and folding boom cranes. Finding out the difference between those two types can help you make an informed decision about which type of crane will be the most suitable for your job site needs. At Sibwest Crane Services, we strive to ensure that you have the best possible equipment for the job.
Stiff Boom Cranes
Also known as straight boom cranes or telescopic cranes, stiff boom cranes operate by using a hydraulic winch that is lowered or raised by the boom to lift the materials or any other load. In order to move the materials from one location to another, the crane operator can extend the boom of the crane, rotate it, and lower or raise it to get the desired lifting height. Stiff boom cranes are the ideal choice for gently placing loads on the job site since this type of cranes can only lift materials straight up and down, as well as suspend heavy loads in the air for a long time.
Folding Boom Cranes
Often referred to as loader cranes, picker cranes, knuckle boom cranes, or articulating cranes, folding boom cranes are reminiscent in their function to the human finger. Through the use of the outer boom and main boom that is attached by a knuckle, this type of cranes is able to fold into a small size when maneuvering or transporting materials onto a small job site, as well as to move the entire boom structure in and out. Thus, a higher level of mobility of folding boom cranes allows for better functionality compared to other types of cranes. Folding boom cranes can easily load and unload materials onto its own deck.
If you think that the knuckle boom crane is matching your job site requirement, at Sibwest Crane Services we are always ready to provide professional consultation and exceptional service, whether moving HVAC units and generators, water or fuel tanks, machinery, concrete forms, or hoisting heavy furniture or large windows.
Do not hesitate to contact us at (647) 546-9378 or by filling out a contact form on our website with any inquiry.
---
---
Back to article list