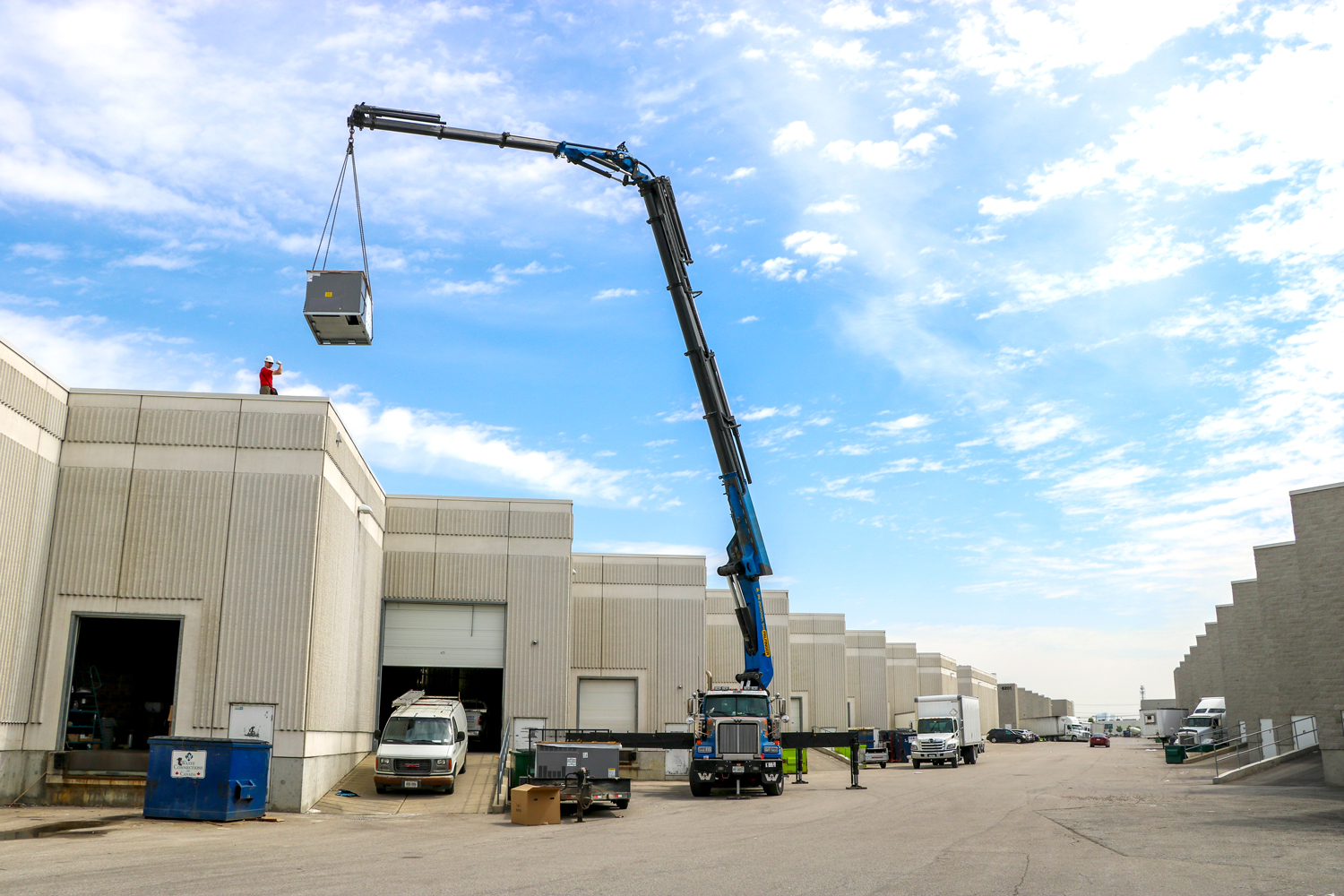 Moving HVAC units
---
02.08.2019
Moving HVAC units can be quite problematic, especially when dealing with high-rise locations and confined spaces. Sibwest Crane Services provides high-quality craning solutions for moving heavy HVAC units, using the best equipment and technology on the current market.

One of the main benefits of Sibwest company's experience with the HVAC projects is the variety of our fleet. We have 3 different knuckle boom trucks with Palfinger PK200002, and PK40002 mounted on them, two of them with flatbed units. Due to their manoeuvrability and versatility, our cranes are also ideal for AC, duct lifting, repair, and installation. The innovative remote control system allows the operator to remotely manage the crane's efficiency and monitor detailed information about the stabilization conditions and it's work. Our cranes can perfectly function in confined spaces, access high-rise sites, and support a lot of weight. Whether the HVAC unit needs to be placed on top of a high-rise, or inside a mechanical room, Sibwest Crane Services has the cranes and equipment to successfully perform the installation.

When installing HVAC units in the commercial service industry, it is all about speed, safety, and precision. Our highly proficient team prioritizes safe and incident-free work environment and is committed to the top-quality service.

Whether it is relocating or removing old units, or hoisting and delivering new units directly to the job site, our team is highly specialized to support any HVAC needs. Our qualified and experienced team completed hundreds of successful HVAC projects. We are proud to say that we always make every effort to safely complete each project in a timely manner.
Visit www.sibwestcrane.ca to get more info.
---
---
Back to article list